Commercial real estate investors wear a lot of different hats. But as you accumulate more properties, or if you are more familiar with residential properties than commercial ones, you can't wear all of them. Not only does that stop your business from scaling effectively, that leaves you with a lot of liability on your hands. Automate these three tasks to keep your current investments in good repair: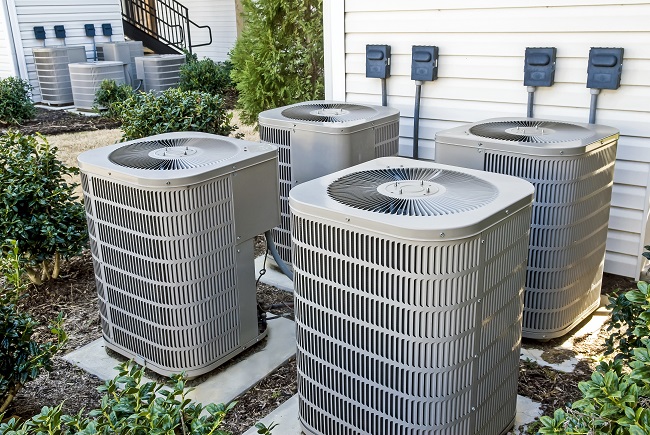 Contract for recurring HVAC tune-ups.
If you want long-term low expenses, preventative maintenance is essential. Every major system in your buildings, from the roof to the plumbing, need regular tune-ups and parts replacement. Instead of blocking out your own schedule to start calling in technicians or paying a management company to make those calls for you, work out a long-term arrangement with a reliable HVAC repair company. Schedule recurring annual or semi-annual tune-ups so you don't have to worry about forgetting any of your buildings or letting maintenance slip.
Make a spreadsheet for your appliances.
Even regular maintenance won't keep your building's parts in working order forever. Eventually, they will need major repairs and then replacement further down the line. Instead of spending time figuring out when it's time to switch out each appliance, build a spreadsheet that can make those decisions. Hire a spreadsheet developer to make a calculator that lists every appliance and system, year of installation, and the cost of repairs over time. They can add in formulas that declare when appliance repair costs have reached a critical point or when the age starts to become a problem.
Add sensors that monitor compliance.
Commercial buildings have a lot of liability, and gas-powered appliances can create even more. Add smart sensors to your building's carbon monoxide detectors and smoke detectors so you or an employee is notified remotely when a battery goes out. You can even add water sensors near plumbing fixtures or rooflines so dead batteries and leaks don't go undetected.
If you want to put an HVAC management plan into action, go to Tri County Air Care. We can help with annual tune-ups, preventative maintenance, and installations.