A homeowner's air conditioning unit should be checked at regular intervals. Many choose to have their air conditioning service in the fall and the spring. Autumn and early wintertime are the most important times of the year to have air conditioning unit professionally checked.
The trained service technicians at Tri County Air Care can thoroughly look over a unit to make sure it continues to operate in a proper fashion.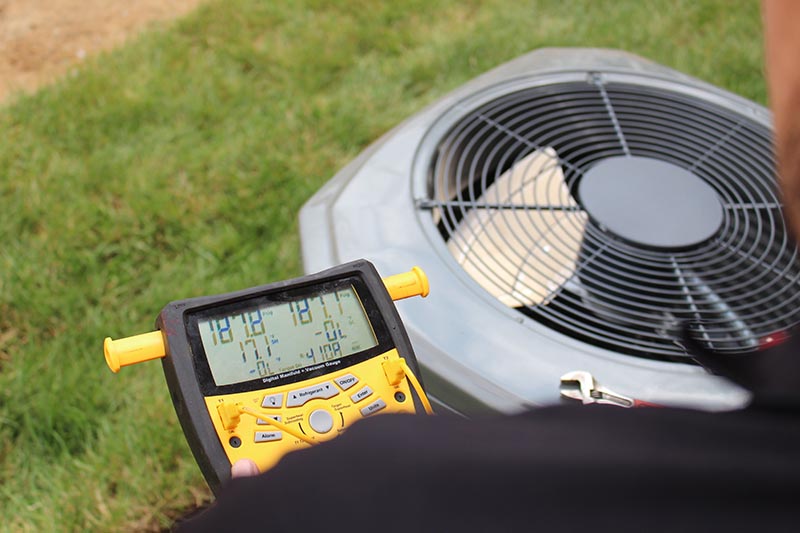 Why is an AC Service Check Important?
Typically an air conditioning unit is working hard in the summer season to keep one's home cool and comfortable at all times. The unit will run relentlessly to combat the extreme heat and warmness in the months leading up to the fall and winters seasons. An off-season service check will therefore reinforce that a unit still works properly and is not in need of any repairs after working overtime in the summertime.
If a homeowner's AC unit did not work effectively during the hottest times of the year, it can have a performance evaluation done to diagnosis potential problems. Annual or semi-annual HVAC service checks can help determine that a household's unit is the proper size for the home and that adequate filters are being used.
What is Done During an AC Service Check?
Technicians at Tri County Air Care will look over an air conditioning unit in its entirety during a full service inspection. This means that the electrical connections and voltage will be examined. The thermostat's calibration will also be tested and filters will be inspected. If a filter has a massive amount of debris accumulation, it can be changed out and replaced.
The summer months also bring a lot of severe weather in the form of wind damage and storms. Therefore it is important for a professional to inspect the AC unit and make sure no hail damage is present and that the compressor fins are not bent or flattened.
Contact Tri County Air Care to schedule an regular maintenance inspection for this fall season.